What it is now
Lightpad is a visual planner and a notepad with an emphasis on aesthetics and visual stimulus. The app is built around the idea that humans arguably process visual information much better than other kinds of it. Hence, an app interacting with your visual cortex could help you achieve more of your true potential. That's the goal of the Lightpad project.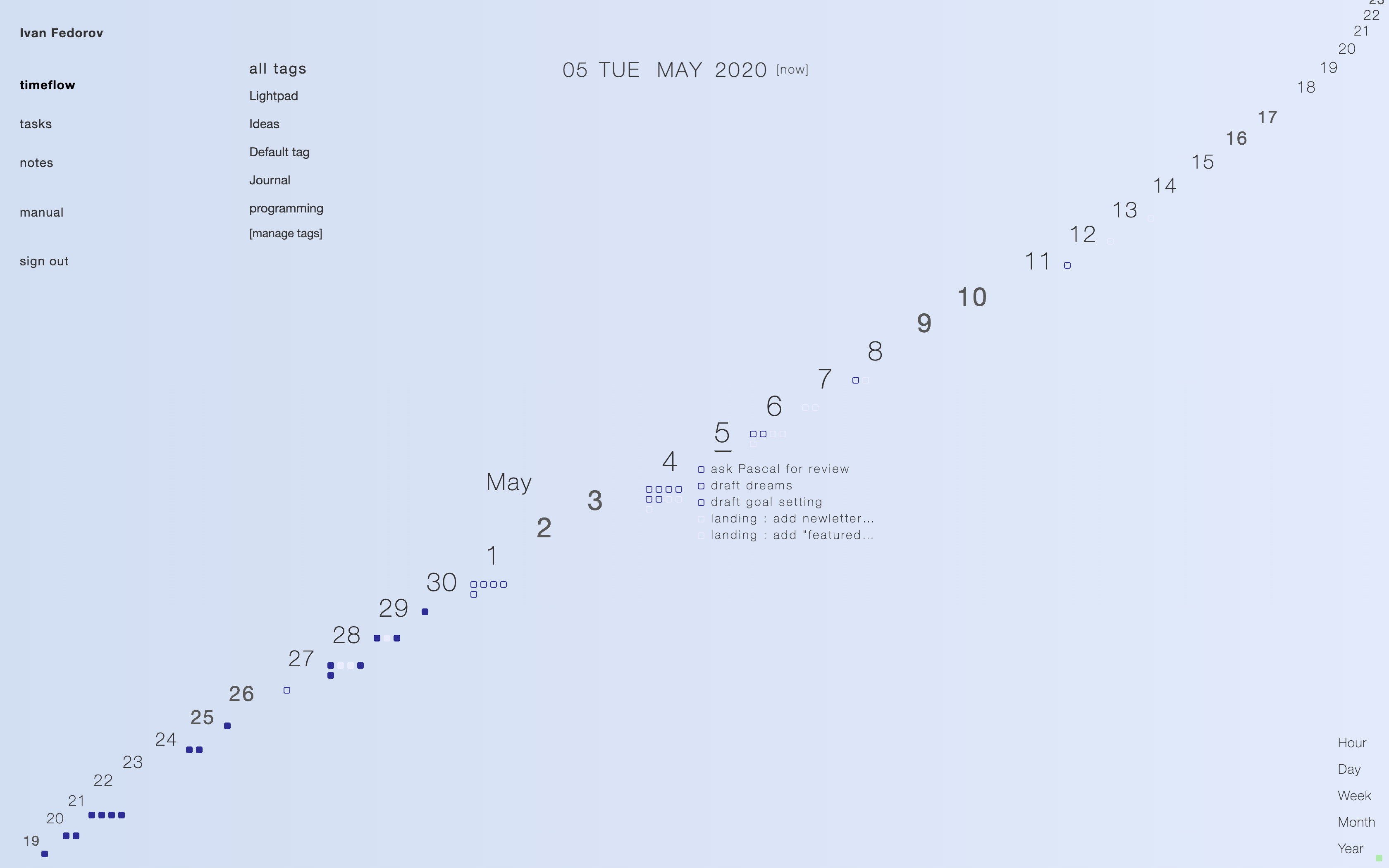 Our Values
It's in the human nature to aspire, to look to the stars, to go beyond known limits, to question the existing order of things. And that's what we value and want to foster.
We want to see out community inclusive, diverse, willing to hear each other and sharing different perspectives.
Our Vision
As we value human aspiration – we only want to make it stronger. Thus, we want to help you foster vision, to let you know your ground better. To empower you, to connect you with other dreamers.
In our vision, Lightpad should be a mental exoskeleton for your brain, extending your abilities seamlessly. As you see, the amount of information around you only grows exponentially and it's hard to see the signals in it without structure. At Lightpad we see a lot of opportunities to structure that information so it could finally start making sense. We see lots of people driven by noblest ideals, who could connect both with each other and the real world.
Legally
Lightpad is a for-profit endeavor. Meaning that We sell the service to you. We don't run ads. We don't sell your data to third parties. We aim to help our users to earn more. We aim to build a service which will be so good, that you will want to support us.
National license: #317774600175057, established 2017.
Business address: 121309, Novozavodskaya 25 3 64, Moscow, Russia
We are open to opening an office in the US or the EU. If you're looking to partner with us, but hesitate because of the legal concerns – please contact us, this will help us to sort out our priorities.