Loved by Product Hunt
What people say
See more of those tweets on our
Twitter
Designed for visual cortex
Thanks to your visual cortex you can easily tell what's far and what's close.
With Lightpad it's much easier to grasp what's far and what's close in your schedule, which days are loaded, and which have more time.
Let planning spark joy!
Energy and motivation
Unleash the true potential of your brain.
Lightpad helps you to focus, to envision the bigger picture.
From vision comes energy and motivation.
And that yields the fruit.
Dopamine looping. Social apps use notifications to trigger dopamine hits and tie you to their ad-selling platform. We, in turn, give that lever back to you. We develop the UX of Lightpad in such a way that dopamine hits help you to stay focused on your goal.
We aim for a symbiotic relationship – we help you achieve your goals and you just send us a few bucks from time to time.
Ready to try ?
Or try Demo which doesn't require any of your data
Notes and focused writing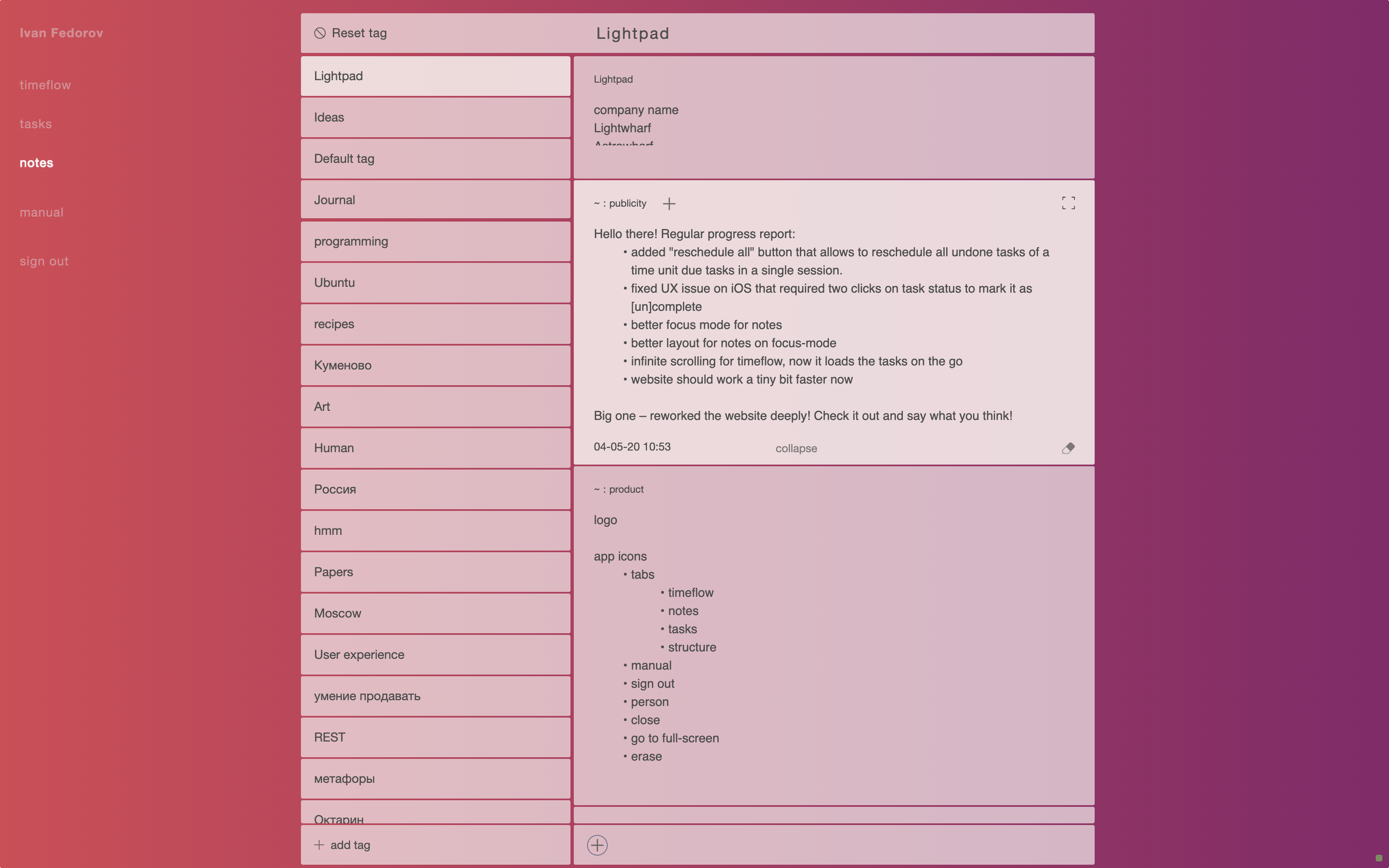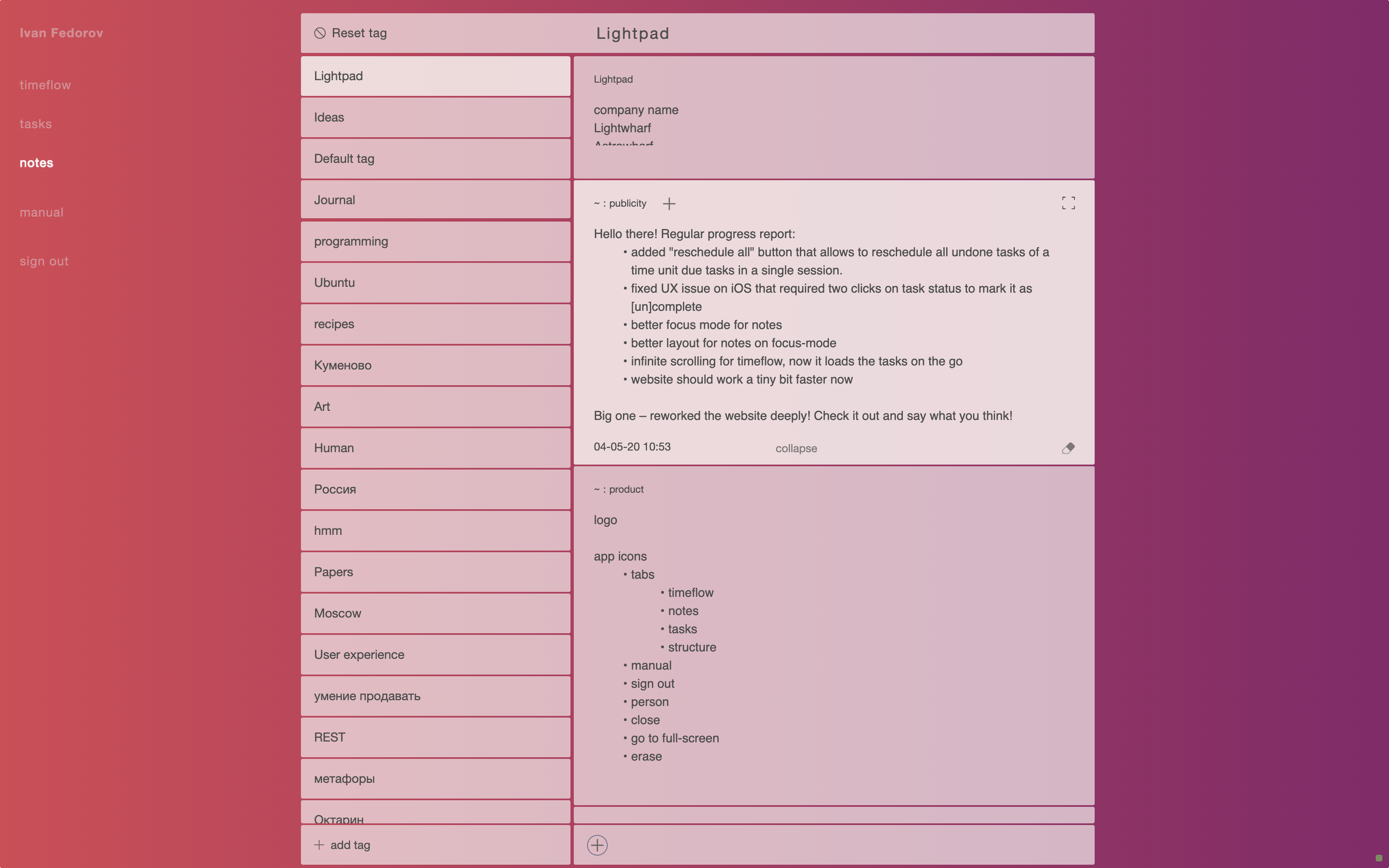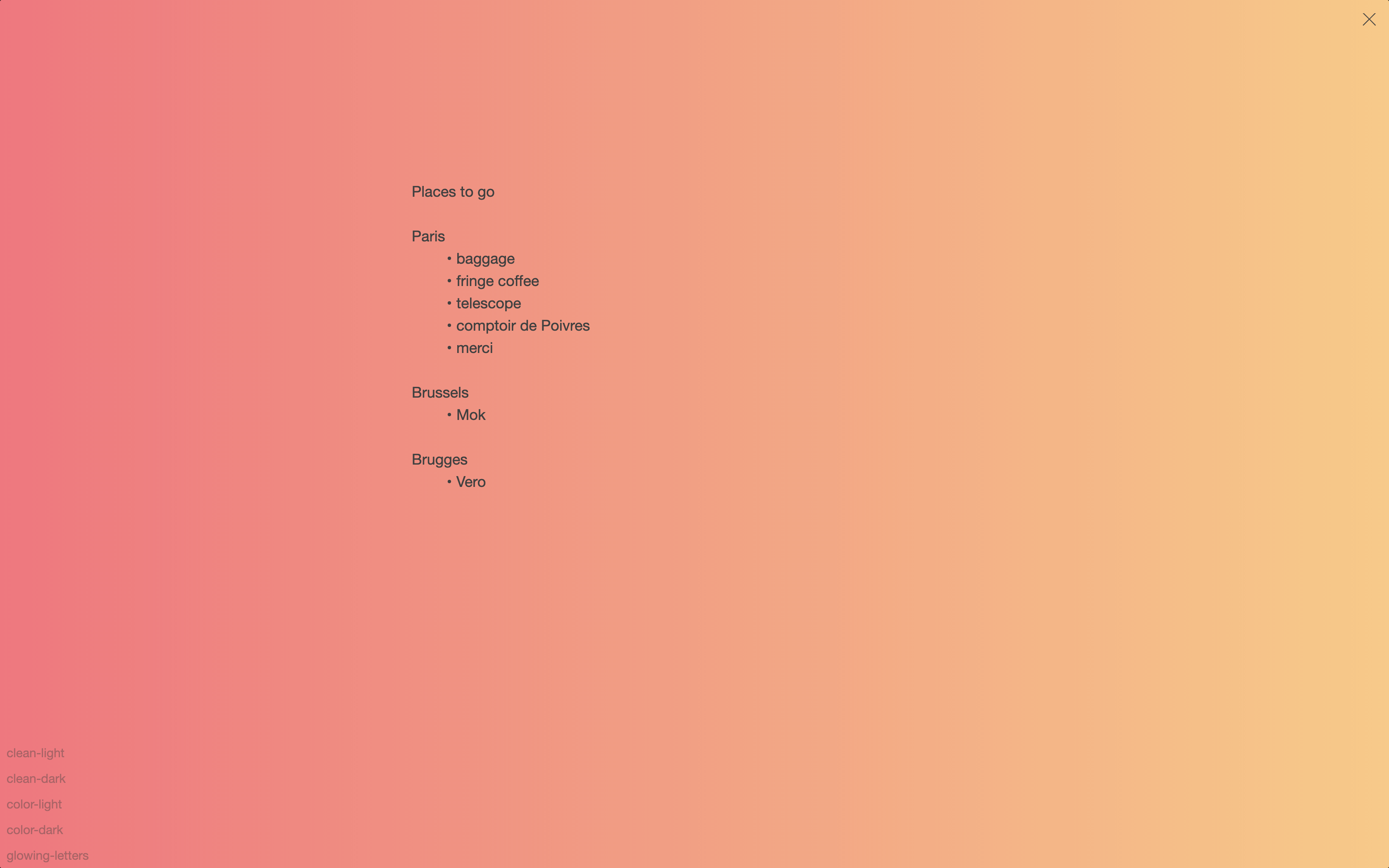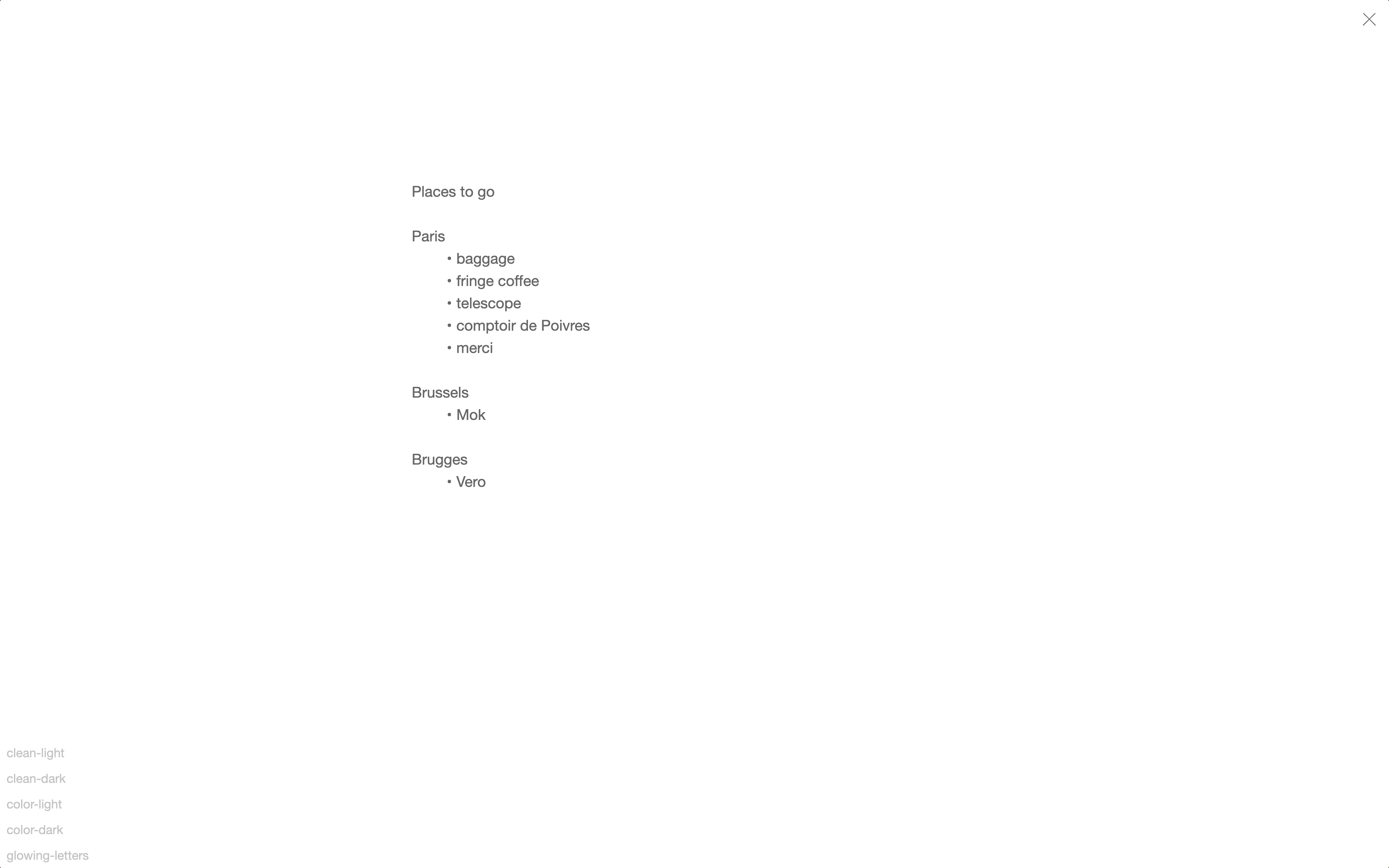 Lightpad has notes. Notes have focus mode. Focus mode helps you to concentrate on the writing by removing all visual distractions. Only your mind, your text, and color.
Compared to popular writing tools, Lightpad's focus mode offers five flavors, three of which play with the background gradient.
A Sprout
with a Roadmap
We're working on:
Public profile
Recurring events editing and processes
Task structure editing
Hierarchical tag viewer
Scalability for teams small and large
Pictures, files and sharing for notes and tasks
Native apps and notifications
Secret-sauce to aid your focus and thinking
Also…
Data is yours
A quite essential right, sometimes forgotten. We don't have the incentive to sell your data to a third-party. You can always download your data.

Our goals for your data:
- develop local-first and local-only storage options
- get certified by a data privacy & security auditor

Independent
We're a one-human operation. We love to talk and to listen to our community. We do want sustainable profit, which means sustainable social and environmental stance. This means no quick buck or billion $ marketing to pump users in to inflate the company's valuation.
We use Lightpad ourselves, so we cover the hosting fees. Do you want to accelerate the mission of mindful planning and living? Support us buy a plan or hit us with a feature request, advice, critique or praise.
All platforms
Our web app works on all platforms. It's safer than a normal app too. Learn how to install it.
Google Calendar Sync
Work with your Google Calendar in a new way. Lightpad can sync with your Google Calendar and present your events and daily schedule on Timeflow. Recurring events can be displayed, but not edited.
It's simple to get started
Or try Demo which doesn't require any of your data